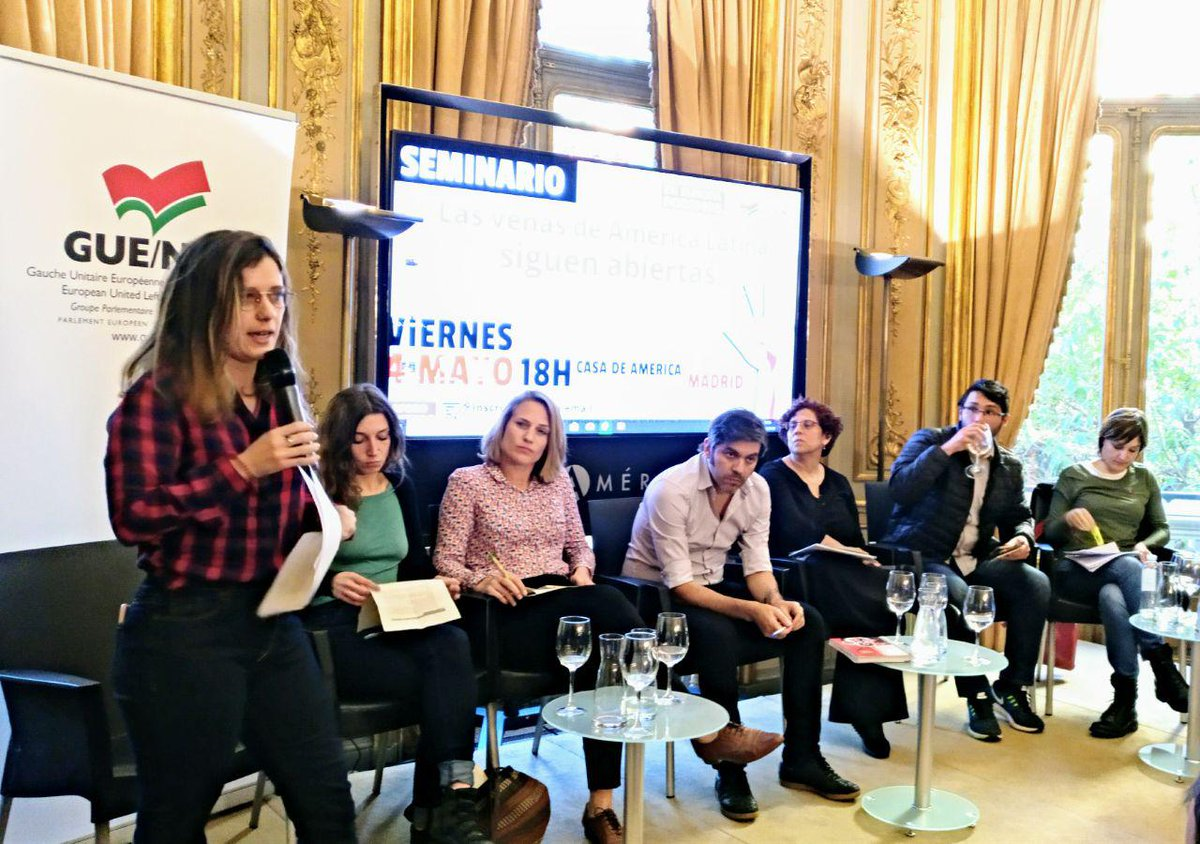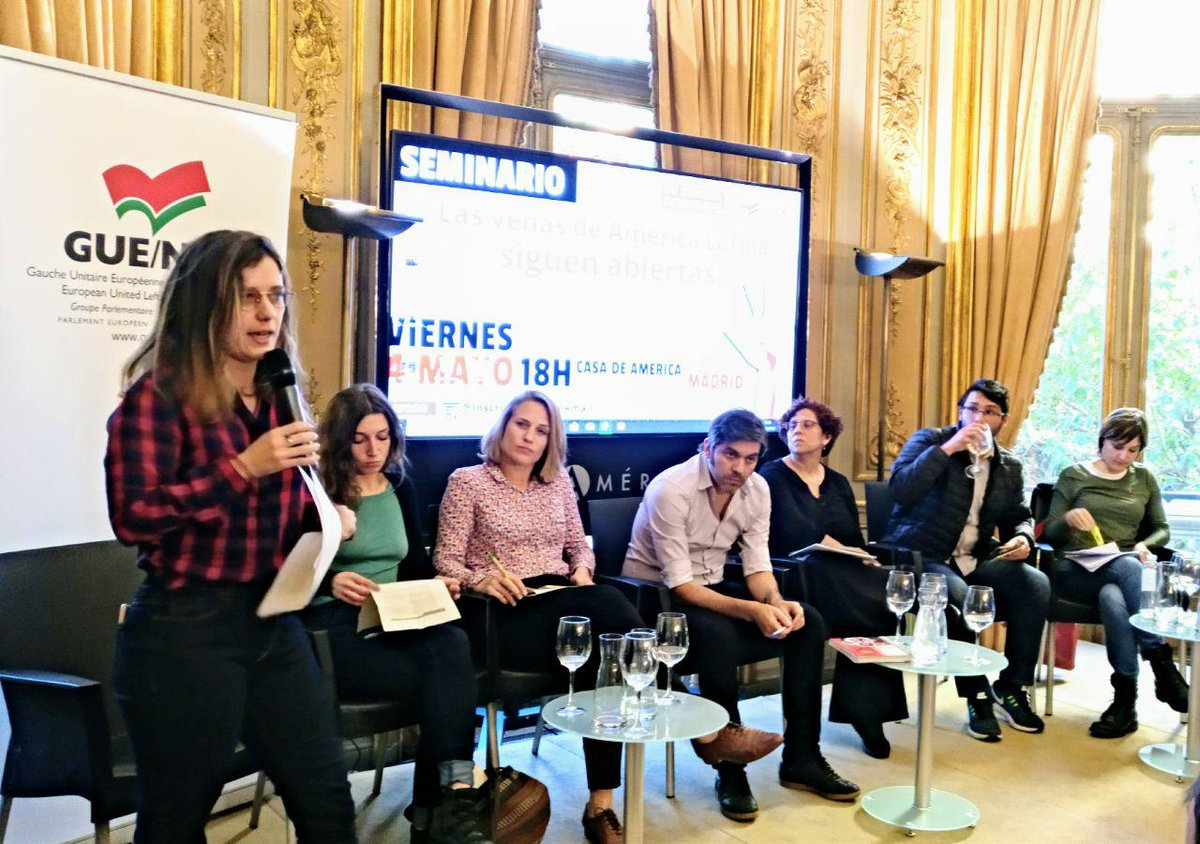 Sophie Bloemen joined the seminar organized by Podemos in Madrid on the EU-Mercosur negotiations and the potential impacts on the prices of medicines in South America. The discussion was framed in the context of other similar trade agreements such as TTIP, CETA and Japón, which have mobilized communities around the world.
The introduction was given by Lola Sánchez, Estefanía Torres and Xabier Benito, MEP's from the Podemos party (GUE/NGL).
The discussion focused on the possible implication of the EU-Mercosur trade agreement and its impact on citizens in both South America and Europe. Questions about potential alternatives were also raised from the perspectives of feminism, Europe and South America.
The discussion was expanded in the second panel which explored various social, labor and ecological impacts of these trade agreements. Sophie Bloemen went into more detail about the impacts on health and access to medicines through expanding intellectual property rights in the Mercosur countries.
These provisions would lock in extended monopoly standards in Europe at a time when these are under discussion by Member States. Mercosur is very hesitant to accept additional exclusivity standards such as SPCs (supplementary patent certificates) and data exclusivity. Just like many civil society actors, they fear this will negatively impact generic competition, health budgets and access to medicines.
You can watch the whole event here: