Commons Network is based in Amsterdam and Brussels. Next to our core team, Commons Network is advised and supported by the Supervisory Board. We work in collaboration with a broad network of experts, activists and partner organisations throughout Europe and across the world.

Sophie Bloemen
Co-director
Sophie is a political economist and philosopher with over 15 years of experience in civil society and as a social advocate. She is co-founder and director of Commons Network.

As a social advocate in policy she has worked at the European level, with international institutions as well as on the city level. She helped kick-start several civil society alliances around access to medicines, trade and R&D, both in Europe and Latin America.

Ever the europhile, she co-edited the book 'Our Commons: Political Ideas for a New Europe' with Thomas de Groot. Currently based in her hometown Amsterdam, Sophie is actually a nomad and spent most of the last decade in the Berlin and the US.
Thomas de Groot
Co-director
Thomas is an activist, writer and policy advisor. He is also our co-director. Thomas has an academic background in China Studies and he worked in journalism, advertising and politics.
Winne van Woerden
Researcher Degrowth and Health
Winne is driven by a passion for social and ecological justice and is particularly interested in new economic thinking and practices and its relation to human health and well-being. Her latest research focused on topics rooted in ecological and feminist economics, including degrowth, the commons and the caring economy. Winne also has experience working as a policy advocate on health issues with civil society networks. She has a background in Global Health, specifically in Political Economy of Health and Planetary health and is currently obtaining a second masters in Degrowth & Political Ecology from the Autonomous University of Barcelona.
Jens Kimmel
Chief Storyteller
Jens has worked on the urban commons and democracy for years. From our Amsterdam HQ, Jens works as our Chief Storyteller.
Godelieve van Heteren
Chairperson of the Board
Godelieve was a Member of Parliament in The Netherlands and then director of Cordaid before becoming a global health and social transition advocate. She also chairs the Dutch European Movement.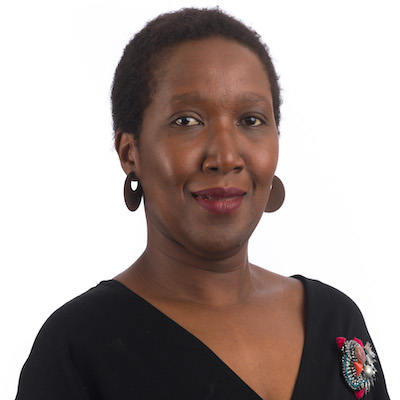 Spring Gombe
Board member
Spring Gombe-Götz is Policy Advocacy Manager at the Drugs for Neglected Diseases Initiative (DNDi). She has over 20 years' experience in global health policy development and advocacy. She has worked with the leading civil society organisations advocating for public-interest driven medicines policy, including KEI, Médecins Sans Frontières Access Campaign, Health Action International and OXFAM. She has also provided consultant and advisory services to multilateral institutions, governments and foundations. Spring started her professional life working with medically underserved urban populations in the USA, tackling racial and ethnic disparities in health outcomes for cardiovascular disease and diabetes.
Sandra Bos
Board member
Sandra is Senior Researcher and Project Leader at the Amsterdam University of Applied Sciences and Director at Burennetwerk.