This blog is part of Human Stories of Digital Transformation. With this project, our goal is to direct attention to the lack of public and civic spaces online and the affect of extractive business practices on people's daily lives. At the same time we offer pathways to an alternative digital infrastructure and point to alternatives practices that can serve as models and inspiration.
We look at the impact of the current dominant digital business models on five domains: local economy and communities, care, workers' rights, education, public debate and climate. As the awareness of the impacts of extractive practices on all these different spheres of our lives grows, more and more people, organisations, governments and other actors want to be part of the change. With this project we aim to boost those efforts and offer concrete ideas for public value based digital infrastructures and business models.
*
Where, when, and how work is done is changing. Currently, Big Tech companies are only getting bigger and more dominant. In this blog series, our colleague Carolyn Beer introduces an alternative possible future of online societal organizing by way of platform cooperatives. In this first blog, she writes about the rise of platform capitalism and the potential of platform cooperative models.
The rise of the gig economy over the last decade promised flexible employment, extra income, and the ability to 'work for oneself.' The emergence of Big Tech coinciding with the economic recession of 2008 facilitated companies' rapid expansion by creating a ready pool of workers who could be easily matched with consumers seeking value. For customers, the gig economy allows quick, on-demand delivery of goods and services and competitive, low pricing. For employers, the disruption of the digital economy bypassed existing labor regulations, increased the precariousness of work, and created conditions for big tech giants to dominate markets. Many smaller businesses that had previously manually managed service delivery were displaced. Advances in artificial intelligence, automation, and data processing shift responsibilities from workers to digital systems, directly impacting the role of organized labor.
Platform capitalism is a term that refers to the rise of a Big Tech companies expansion and monopolitzation via online infrastructure and the company's existence as the grounds, or public square, for social activity such as commerce or communication. Companies such as Google, Apple, and Facebook are places where we socialize, find basic services and conduct commercial business, we pay for use of this online public space with our personal data. It exacerbates social and economic inequality because such enterprises increase access to jobs that are traditionally taken by low-income workers and cause a displacement of labor. The gig economy offers part-time employment and the opportunity to make extra cash, which causes the full-time employment model and the associated rights to become defunct. Workers are hired as independent contractors instead of employees, depriving them of the ability to unionize and bargain for basic rights, including minimum wage or unemployment benefits. Recently, nearly fifteen years after its inception as the societal effects are becoming apparent, platform capitalism has come under societal and legal scrutiny for its role in distorting local economies and neglecting workers' rights.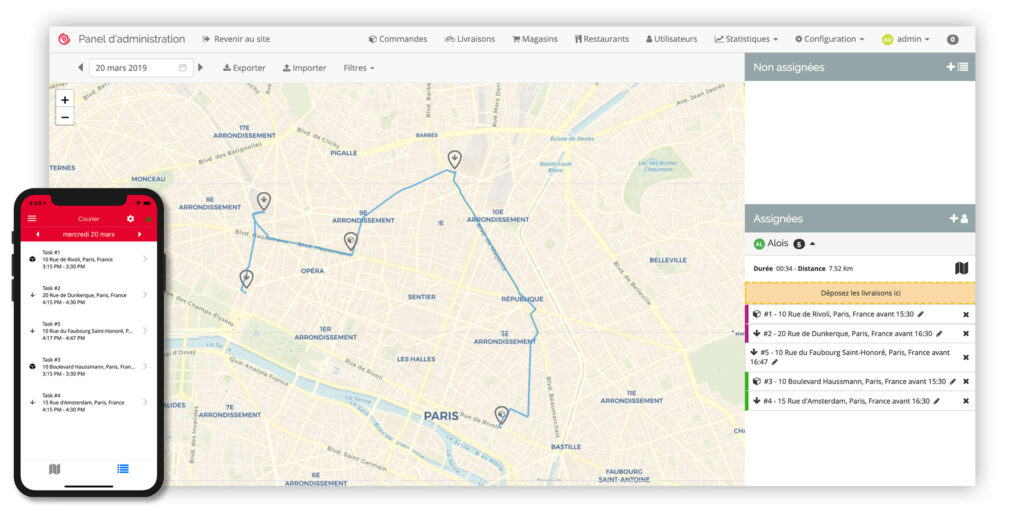 This shift in labor organization impacts more than just workers in the gig economy. Privacy should be a concern for clients of delivery apps and platform-based taxi services given that companies analyze when customers order, as well as when and where they travel to then impose surge pricing to capitalize on demand.
According to Trebor Scholz, co-editor of Ours to Hack and Own, there are four ways that the negative effects of the platform economy could be mitigated. Firstly, governments and workers' rights groups may formulate regulations to impose on technology companies contracting freelance labor. Secondly, governments may limit the extent or ban tech companies by putting caps on the number of uber drivers or Airbnbs in a given area. A third way is to pursue peer production outside of the market such as the co-created knowledge base of Wikipedia. Peer-production has been defined as a mode of production in which people cooperate voluntarily on an equal footing (as peers) in order to reach a common goal. In this way, stakeholders step outside of the capitalist model and incentives. The fourth alternative is that of platform cooperatives –where the platform is owned by the stakeholders or workers of the given platform, shifting away from the current extractive practices and business model of tech companies and the gig economy Scholz offers a good layout of current options forward to respond to the platform economy's negative effects, though how stakeholder ownership is constructed in the digital context may look very different than the traditional cooperative model.
A platform cooperative is an online platform (e.g. website and mobile app) that is organized as a cooperative and owned by its employees, customers, users, or other key stakeholders. As stated on the website of the Platform Cooperative Consortium (PCC):
Platform co-ops are based on principles including Broad-based ownership of the platform, in which workers control the technological features, production processes, algorithms, data, and job structures of the online platform; Democratic governance, in which all stakeholders who own the platform collectively govern the platform; Co-design of the platform, in which all stakeholders are included in the design and creation of the platform ensuring that software grows out of their needs, capacities, and aspirations; An aspiration to open source development and open data, in which new platform co-ops can lay the algorithmic foundations for other co-ops.
Cooperatives are, in name, about cooperation, and are poised to bring people together online in a way that online connectedness only sometimes guarantees. The movement to create cooperative businesses has grown over the past 170 years with advocates sharing skills and resources across the world. Cooperative enterprises are shown to have a significantly lower failure rate than other businesses. Despite dominance in some markets, the cooperative model still faces challenges of competition with multinational corporations and public awareness. The question of how to create a "platform cooperative" is ongoing – scaling cooperative models to compete with companies such as Uber or Amazon, and the digital transformation of existing cooperatives is challenging to address. Cooperative platforms offer opportunities for more wealth to stay within local communities to continue serving local constituents.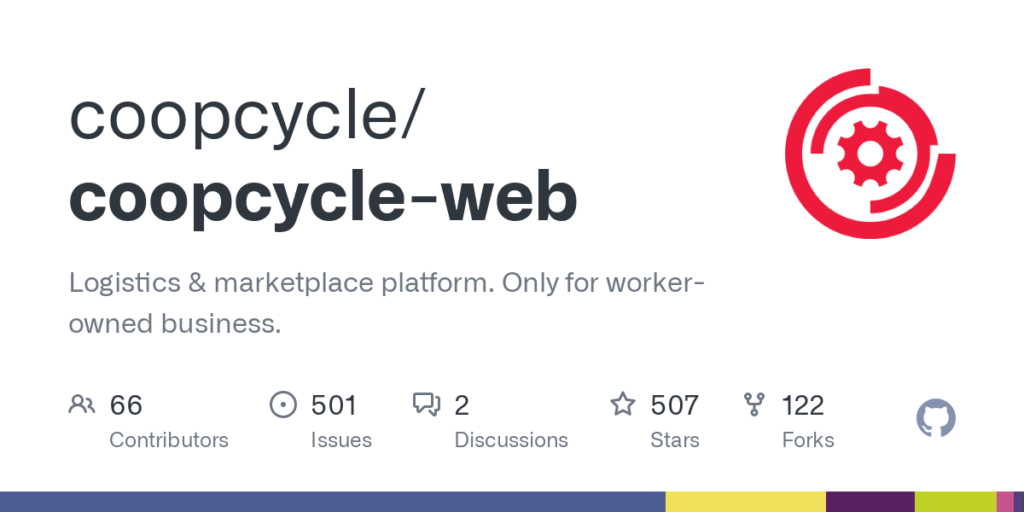 Regardless of what one believes is the 'solution' to current problems in platform labor, it is clear that change is necessary to meet the needs of the general population. The commerce and use of personal data is not known to the general public, gig-economy workers are getting into traffic accidents to try and make money, and small businesses are unable to keep up with delivery platforms' dominance. Platform cooperatives are one of many possible paths towards a more thriving economy for all and it is worth giving time, attention and care into other possibilities for organizing our basic functions necessary to society. Even if a model fails, our current set-up is not working either, and the only way to find a viable alternative is to try.
There is a growing global network of cooperative developers, entrepreneurs, labor organizers and scholars is developing an economic ecosystem that seeks to align the ownership and governance of enterprises with the people whose lives are most affected by them. This represents a constructive critique of the existing online economy and is a space for experimentation for alternative forms of ownership design. In a platform cooperative, the people who are meant to populate the platform (consumers and workers) must be involved in co-designing from the beginning. Unlike companies that profit off of personal data being sold (Twitter, Facebook, Google, etc.), flows of data must be transparent.
Instead of optimizing the online economy for growth and short-term profits for the few, we need to optimize the digital economy for all people. Platform cooperativism is not necessarily about any specific technology, but rather about the political act of cooperation in a networked, interconnected world, in which collective ownership, democratic local economies, redistribution and justice is more necessary than ever.