This Saturday we organize Swarming the City, an outdoor experimental walk prefiguring alternative ways to come together in public space. This event is part of Common In, a joint art project by Commons Network and TAAK and organized in collaboration with choreographer Floor van Leeuwen.
Will you swarm with us?
Covid-19 regulations limit the possibilities of coming together, so we take social practices outside. Out of the cloud, and into the streets! This Saturday we will swarm the Kinkerbuurt (Kinker neighbourhood) in West Amsterdam, a neighbourhood that has undergone some serious metamorphoses the past decade.
Major construction works and the resurrection of the prominent Hallen market building as the commercial heart of the neighbourhood both contribute to the homogenization of the area. Increasingly expensive and 'smooth', the neighbourhood seems to offer little room for non-consumerist approaches to the city and its spaces. With Swarming the City, we'd like to propose alternatives for relating to Amsterdam's public spaces and challenge the scripts of the city. All of this inspired by the movements of a swarm of birds and while dancing to the tunes of DJ Maoyi.
More information and registration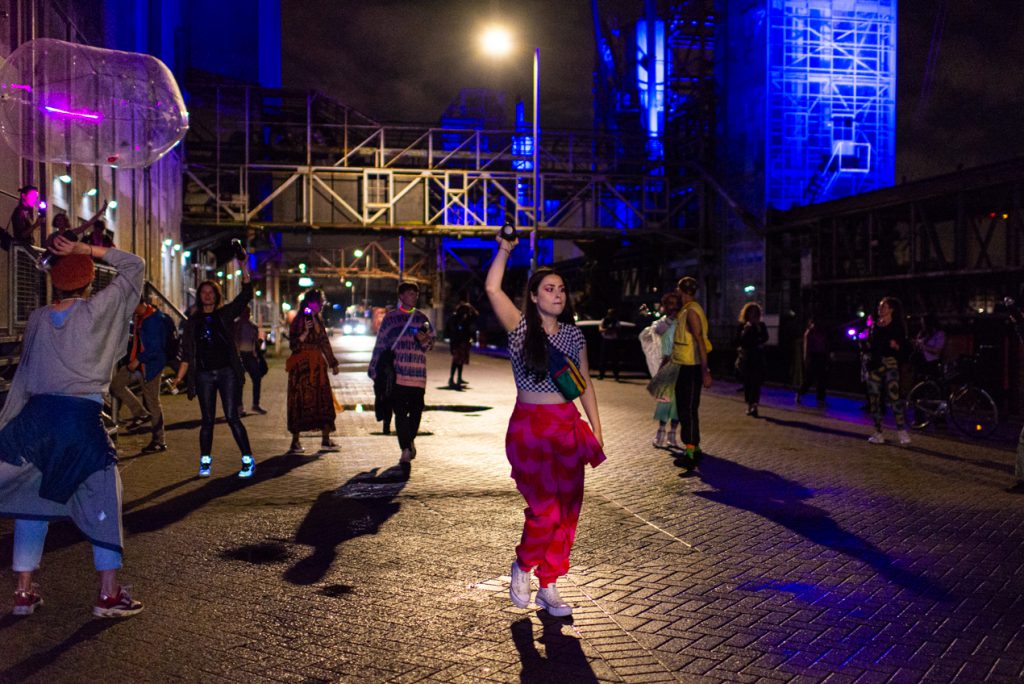 Swarming the Kinkerbuurt is 100% corona proof, as all participants keep a distance of at least 3 meters from each other. If you're registered, you will receive all the practical information and the exact location one day beforehand.
WHERE? De Kinkerbuurt
WHEN? Saturday 15 January 2022
WHAT TIME? 15:00-17:30