On Saturday the 19th of November, the annual congress of the Dutch political party Democrats 66 (ALDE) took place at The Doelen in Rotterdam.
Sophie Bloemen, co-director at Commons Network, participated in a plenary session on '50 years after the Limits to Growth', organized by the Mr. Hans Van Mierlo Foundation, the political think tank of D66.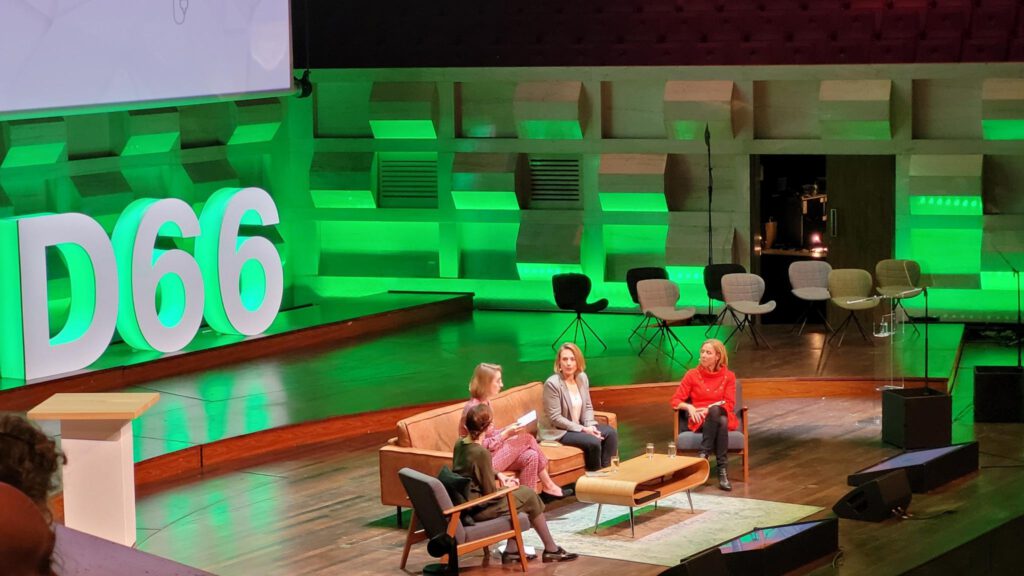 Together with Sandra Philippen, Chief Economist ABN Amro and Stientje van Veldhoven, vicepresident at the World Resources Institute and formal MP for the Social Liberals, Sophie talked about what economic growth means, what the limits to growth should be and how providing a good life for all within the means of the planet looks like. The conversation was moderated by Afke Groen, Director at the Mr. Hans Van Mierlo Stichting.
Watch Sophie's contribution back below:
You can find out more about our work and position on the limits to growth and post-growth thinking here and here
Or read our latest book Living Well on a Finite Planet – Building a Caring World beyond Growth!