The European Municipalist Network, or EMN was developed to function as an informal network and collective strategy to strengthen the emerging municipalist ecosystem in Europe and its capacity for social and political advocacy. In the upcoming months, EMN is organising a series of online skills-share meetings in the first half of 2023. The first will be on the 14th of March on Building a Democratic Local Economy. Register now!
Last year, Commons Network became a coordinating partner in the European Municipalist Network, or EMN, alongside Commonspolis, Transnational Institute and Research for Action. In autumn, we came together with a group of 20 people across Europe for two full days to kickstart our work as EMN. This gave the opportunity to define issues and topics, which have been taken up by different members of the EMN network.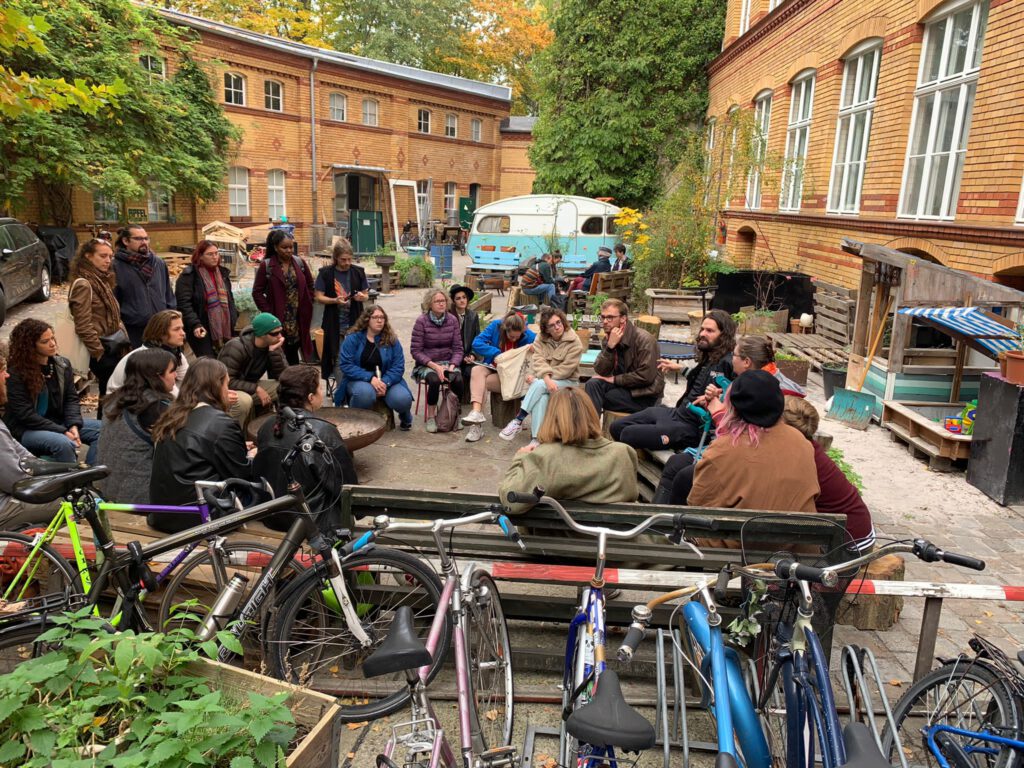 In the upcoming months, EMN will be hosting a series of online skill-sharing sessions. These sessions aim to reinforce peer-to-peer learning among municipalist actors facilitating exchange and learning on practices, methodologies, experiences and strategies.We all have useful skills for municipalist activism and organising, either through our work in local communities, political activism, advocacy, journalism, communications, coalition building or you name it. These are valuable skills that we do not always share with our peers. Skill sharing is accessible and empowering and allows for spreading experiences and knowledge with your community. The events can be practical and useful, whilst bringing people together and building networks.
Each skill share will start with an inspiring presentation by an organisation with experience and expertise on the particular issue. These will then be followed by Q&A exchanges, breakout groups and plenary conversations.
The first skill-sharing session will be co-organized by Commons Network together with the platform Nantes en Commun on Building a Democratic Local Economy.
Date and time: 14th of March at 5pm CET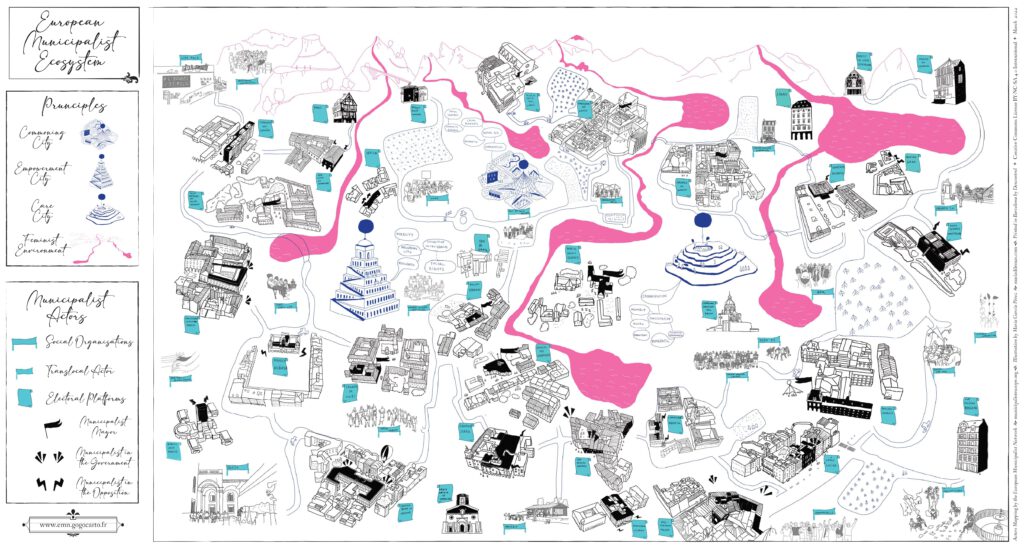 Information about the event
In recent years new models of local economy have developed in cities in order to meet growing social and environmental needs. Although these developments are specific to each locality they often include giving a larger role to the community in some way or another. Furthermore specific initiatives often no longer work in one domain such as energy or food, yet in various domains at the same time in an integrated way. Although activities emerge organically and are very context-based, examples, models or experiences from other places are very important for inspiration and guidance. This skill sharing session on building a local democratic economy aims to contribute to this exchange. During the session, we will explore examples, and share about our own situation and experiments with coops, community wealth building and commons in order to support and learn from each other.
Two specific examples that will be discussed are:
Community Wealth Building in Amsterdam to develop the community economy, and produce shared economic prosperity, racial equity, and ecological sustainability. Commons Network co-organised pilots of this originally Anglo Saxon model in 3 neighbourhoods in Amsterdam in cooperation with the municipality of Amsterdam. The method is now being rolled out more extensively in Amsterdam.
Presented by Thomas de Groot from Commons Network.
The creation of commons around food, energy, beer, bar, in Nantes by the Platform Nantes en Commun.
Presented by Margot Medkour and Arthur d'Herbemont from Nantes en Commun.
Other skill-sharing events coming up
Storytelling & Political Education
By Verdedig Noord Amsterdam in collaboration with Zagreb je Nas & Commons Network
Date and time: March 22 at 7pm CET
Feminist Politics and Putting Care at the Center
By the Feminisation of Politics Network
Date and time: March 29th at 7pm CET
Creative Use of Law in Reclaiming Public Space and Re-socialising Housing
By L'Asilo Naples in collaboration with DWE & Commons Network
Date and time: April 12th at 5 pm CET