Last year, Commons Network became a coordinating partner of the European Municipalist Network (EMN). In a series of blogs, our new colleague Bea will tell you all about the network, how we got involved and what we will be doing. Today will be the first!
The European Municipalist Network (EMN) was developed in 2019 to function as an informal network and collective strategy to strengthen the emerging municipalist ecosystem in Europe and its capacity for social and political advocacy. Currently, dozens of organizations from all over Europe, from Lisbon to Warsaw, are part in one way or another of this very rich and diverse network. EMN was established by some of the more active actors of an informal network of organizations, projects, and individuals in Europe interested in supporting the municipalist hypothesis: the belief that communities, cities and regions, rather than nation-states, represent the future of Europe.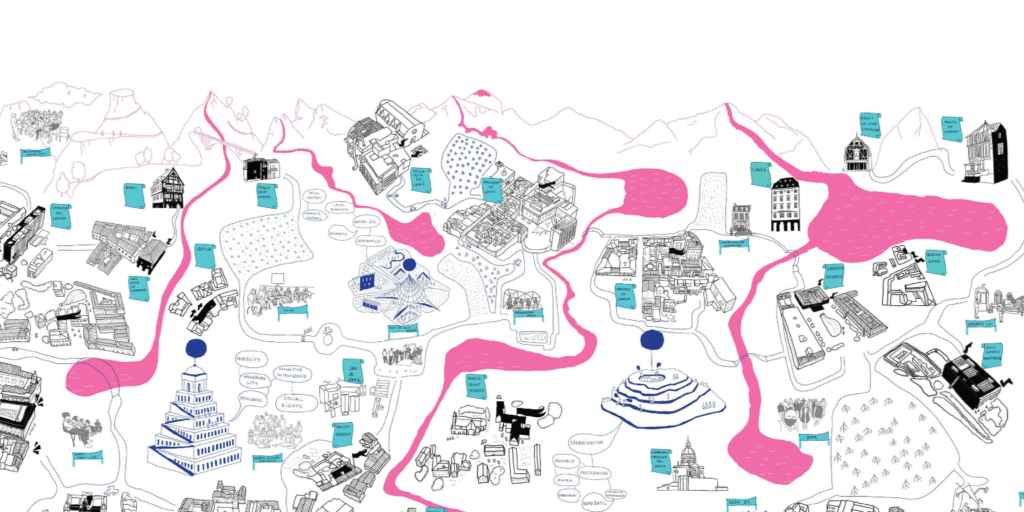 Municipalists propose the building of political power from the ground up to challenge how the institutions are managed. It experiments with radical and direct forms of democratization and feminization of the way institutional politics work. ​​This way supporting the primacy of municipalities as a means of enacting political change locally, and by extension grassroots movements to enact political change at higher levels of government.
Municipalism and commons thinking are closely related. The municipalist wave that swept Spain and Italy in 2015 was explicitly a political movement to promote the commons. Many of the radical changes envisioned with democratic economies, community wealth building, and local cooperative ecosystems, for example, are designed to be as local as possible, being rooted in actual neighborhoods, villages, provinces, and municipalities. That is why Commons Network sees cities, towns, and regions as pockets of transformation, where real alternatives are being explored and put into practice.
In 2019, Commons Network became involved with the municipal government of Amsterdam in the 'Fearless Cities' Program, as part of the network of cities embracing municipalist politics. Commons Network helped to set up a public-civic think tank to bring municipalism to Amsterdam and worked with many different actors in the city.
In 2022, Commons Network became a coordinating partner of the European Municipalist Network alongside Commonspolis, Transnational Institute and Research for Action. The main focus of Commons Network within EMN is facilitating 'peer to peer' exchange, aimed at skill and experience sharing, strengthening the trans-local movement, and developing joint imaginaries and narratives. In the upcoming year, the EMN will be focusing on the themes of practices of care and ecological transition.
In a following blog, I will further delve into what caring spaces are and why they are important, and what the key themes, care and ecofeminism, are about.